North Court Street Will Be Closed for Major Construction for 90 Days
CIRCLEVILLE – ODOT is planning on replacing an almost 100-year-old bridge on North Court Street…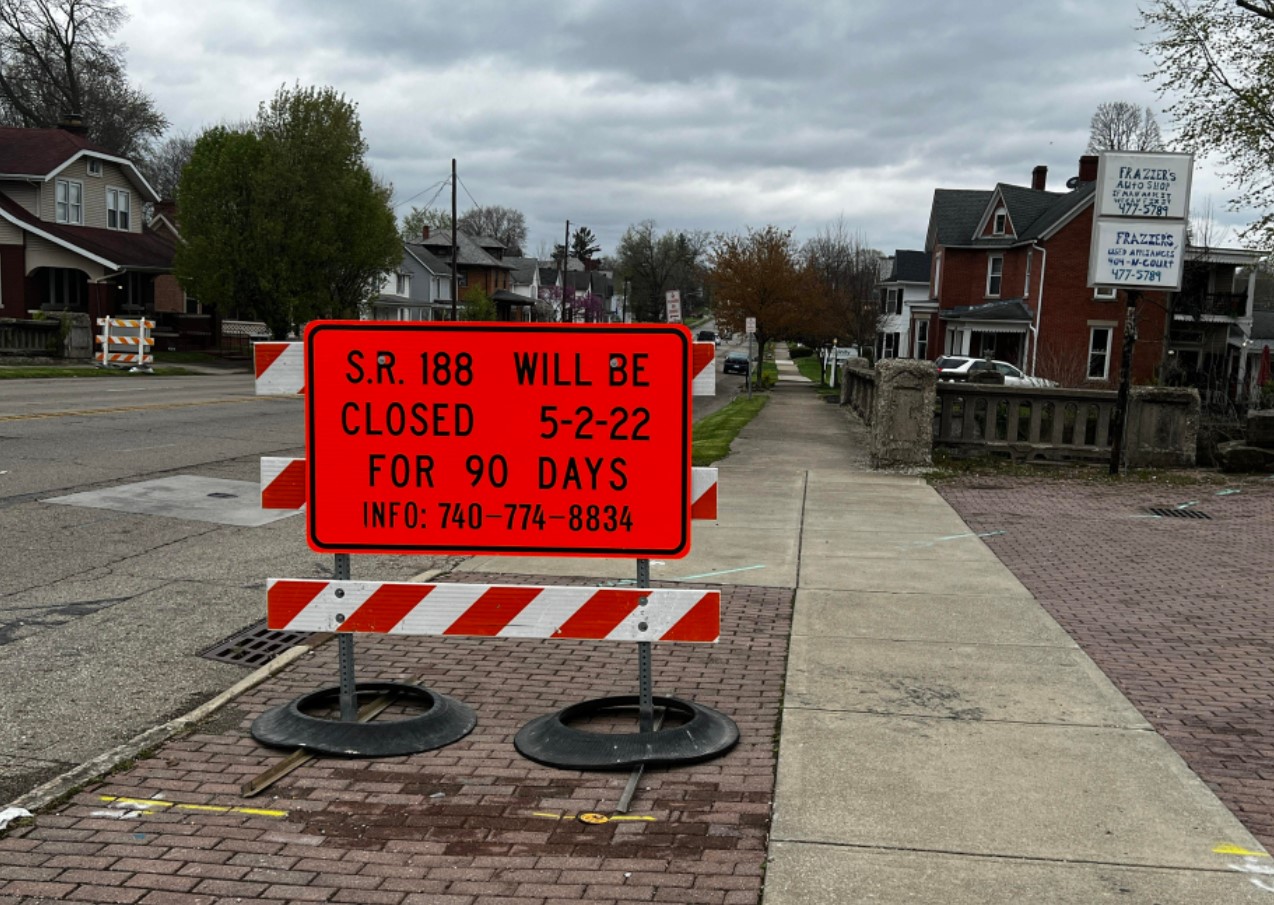 CIRCLEVILLE – ODOT is planning on replacing an almost 100-year-old bridge on North Court Street that spans Hargus Creek in 2022.
ODOT District 6 Construction Transportation has announced that Heavy Highway Constructions will be starting work on May 2, 2022, which will result in a full closure of SR-188/ Court St. bridge over Hargus Creek. The closure will be between 56 / E. Main St. and 188/ Northridge Rd. The state detour for traffic coming into Circleville on 188 from the East will be SR-188 to SR-674 South to SR-22 West to SR-56 West to SR-188. For traffic leaving Circleville heading East the state detour will be SR-188 to SR-56 East to SR-22 East to SR-674 North to SR-188 East. The local detour will be Court St. to Main St to Pickaway St. to Northridge Rd. for traffic going North to Northridge. For traffic going South to Court St., the local detour will be Northridge to Pickaway St. to Main St. to Court St. This will be a 90-day closure starting on May 2, 2022. Both state and local detours will be marked with signage.
Trending
USPS is Slowing First Class Packages to Reduce a More than 100 Billion Dollar Loss
The Hargus Creek Bridge is a 58 foot arch structure that was built in 1924. The 1.65 million dollar replacement plans on expanding that bridge to 60 foot span with the largest premade arch structure they can make. This will cause a closure of North Court street for 90 days and create a detour from Pleasant Street, to Pickaway Street, to East Main during the closure. Almost all costs of the replacement will be ODOT State costs, Circleville will only occur any costs for any upgrades to the basic plan.
Watch as ODOT explains the plan of the bridge replacement
https://www.youtube.com/embed/HA2oop5GyxU