Jenks mall construction to resume this year, Simon Premium Outlets announces | Local Business News
From Staff Reports Earlier this year, Jenks' city manager expressed little worry about stalled construction…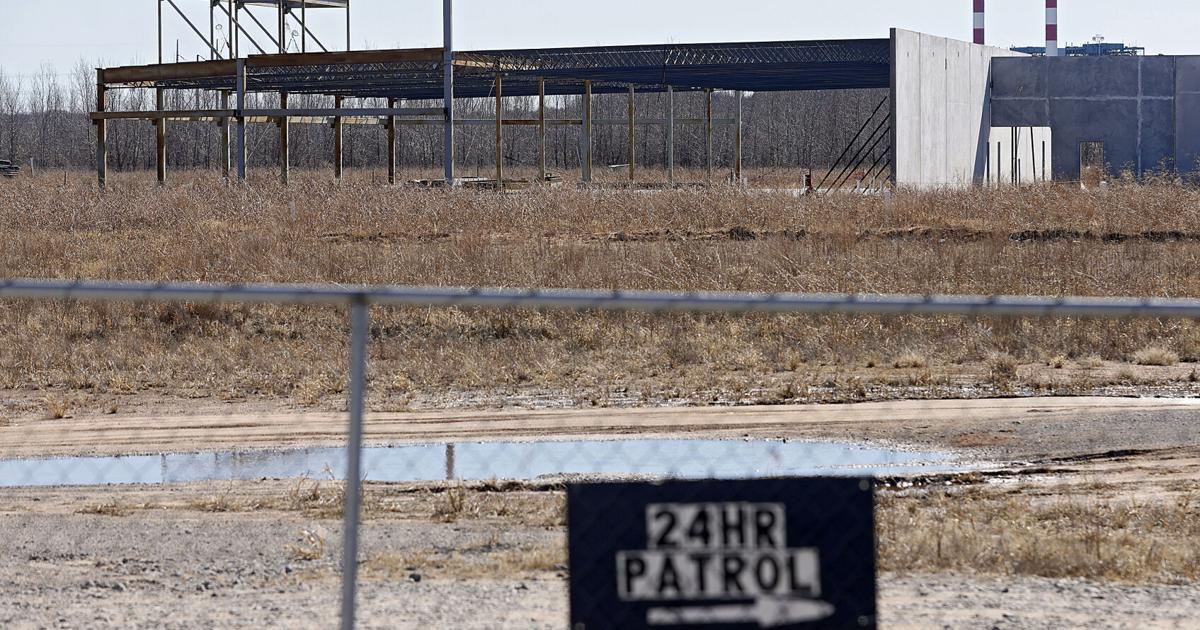 From Staff Reports

Earlier this year, Jenks' city manager expressed little worry about stalled construction on a proposed outlet mall. 
"They own the property, obviously, because they have started construction, so we're optimistic here that this will get started at some point," Jenks City Manager Christopher Shrout said in February. "I think it's a matter of 'when' and not 'if.'"
Simon Premium Outlets announced Wednesday that the "when" will be at some point later this year.
Construction at the site of Tulsa Premium Outlets, a proposed outlet mall just south of the Creek Turnpike in Jenks, is to resume in 2022 after it was essentially halted since March 2020 during the pandemic.
"This rapidly growing and thriving market is well-positioned for Simon's vision of value-oriented shopping and will serve as a regional draw," Simon Premium Outlets said in a news release. 
The center will be approximately 330,000 square feet and feature almost 100 retailers, with a grand opening targeted for 2024, the release states.
"This news, coupled with recently announced and soon-to-be-announced developments, shows the efforts of the City of Jenks and the Jenks business community are paying off," Shrout said Thursday in a statement.
Tulsa Premium Outlets LLC purchased 51 acres for the Jenks project for $12 million.
In the original No. 2 tax increment financing economic development agreement, the city of Jenks agreed to reimburse Simon for certain public improvement TIF projects.
A TIF is a public financing method that diverts property tax revenues from the TIF district to pay for public improvements there over a specified span. Jenks' No. 2 TIF is generally bounded by the Creek Turnpike on the north, the Arkansas River on the east, Polecat Creek on the south and Elm Street on the west.
When Tulsa Premium Outlets was announced, it was expected to generate 400 construction jobs and 800 part-time and permanent jobs.
"All of this momentum shows Jenks is the place for businesses to succeed," Jenks Mayor Cory Box said in a statement. "Simon's announcement is further evidence that Jenks is open for business."
Throwback Tulsa: Creek Turnpike toll road was controversial 32 years ago
Creek Turnpike 07311986
Creek Turnpike hearing 03291990
Creek Turnpike construction 04091991
Creek Turnpike opening 07301992
Creek Turnpike 02141990 1 p
Creek Turnpike demolition 12271989
Creek Turnpike Construction July 1991
Creek Turnpike 02141990 2
Creek Turnpike Groundbreaking in 1999
Aerial Creek Turnpike 2000
Creek construction on bridge in 2000
Creek Turnpike cloverleaf, 2002
Creek Turnpike sign unveiled, 2002
Jenks creek turnpike groundbreaking, 2015
Creek Turnpike PlatePay 2016
Outlet mall turnpike exchange 2017
Arkansas River geese 2015
Check out our latest digital-only offer and subscribe now
HIDE VERTICAL GALLERY ASSET TITLES