Gearity Garden serves as learning, food source for community | Destination
On May 2, 2009, Gearity Professional Development Elementary School in University Heights held a groundbreaking…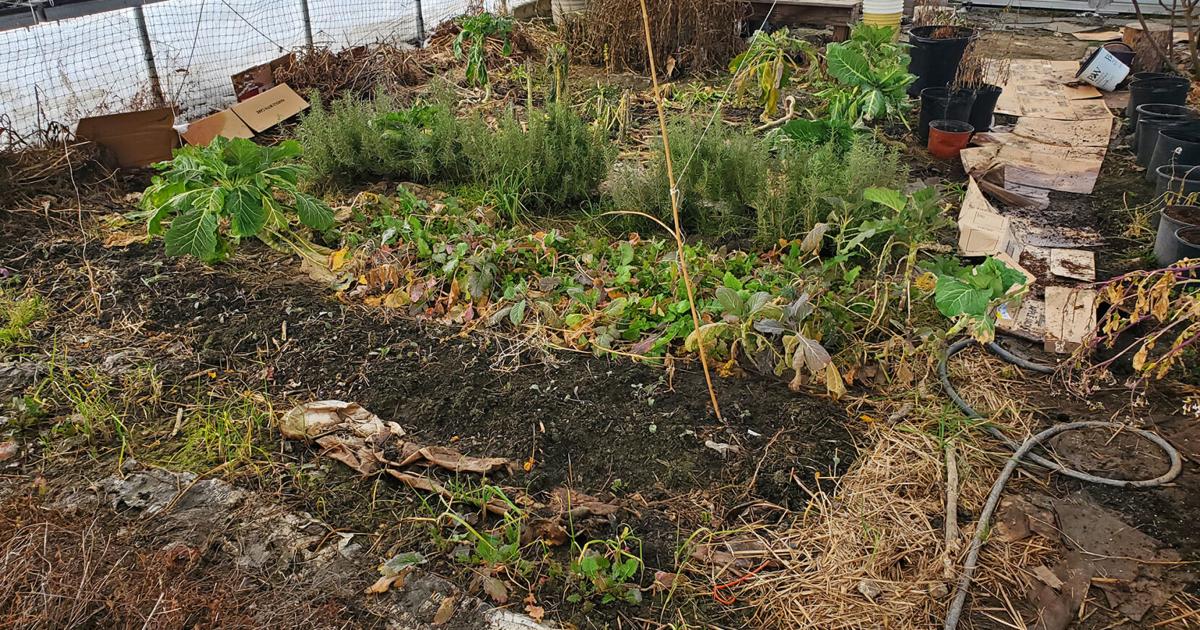 On May 2, 2009, Gearity Professional Development Elementary School in University Heights held a groundbreaking ceremony for a garden to provide educational benefits to the school's students.
Now almost 13 years later, Gearity Garden is still going strong – and has morphed into a garden for the whole community, not just the school community. Volunteer Amit Shuck of Cleveland Heights told the Cleveland Jewish News that the school garden is open to and supported by the whole community. Shuck runs a Facebook and Instagram account, Imitating Eden Garden Design, where she chronicles day-to-day activities in the garden.
"(Gearity Garden) is accessible to anyone who visits the school playground," said Shuck, who attends Beth El-The Heights Synagogue in Cleveland Heights. "We just ask you to close the gates to keep the deer out. Some of the produce is sold to local families over the growing season for funds to support and enhance the garden, while also supplying healthy food to the community."
Shuck said she first got involved with Gearity Garden when she quit her job to raise her children. At the time, she noticed the garden was in bad shape and teamed up with fifth-grade teacher Paul Gustafson and a few volunteers to get the garden back in working order last year.
"Last year, when I started working on the hoop house, or the plastic-covered building, it was only being used about halfway because of an overpopulation of weeds," Gustafson told the CJN. "Amit was doing all she could for the outdoor garden, also. I saw an opportunity to weed the 30-by-100-foot hoop house. I have been a gardener for 30+ years, as my father was."
As he cleared out the weeds in the back half of the garden, Gustafson said he placed those weeds up against the outer walls.
"This helped insulate the garden and keep some vermin out," he said. "The thistle, grasses and dandelions were a challenge, but in the end, we had completed weeding and readying the back half of the garden. Then, we planted and flooded it completely."
After, they added soil to build up the waterline and now the garden doesn't flood. He weeded and tended the garden almost every day last summer, Gustafson said.
"On Saturdays, the playground was filled with families and children of all ages," he said. "If they ask about the garden, I'd give a tour and identify the plants I know. Last year, we had (popcorn plants)."
Shuck said volunteers are always welcome at the garden, as well as donations to get a mud-free path to the high tunnel so the kids can get there without boots. Donations of kid-sized gardening tools, garden zip ties and the like are also always welcome.
The school's teachers also use the garden as a learning space, as well as grabbing from the garden as needed, Shuck said.
Gearity Principal Paul McNichols told the CJN that alone makes the garden a "phenomenal teaching tool."
"As a STEM school, we focus on giving our students opportunities to study science, technology, engineering and math in real-world settings," he said. "The garden is the perfect spot to learn about biological sciences and their impact on the community."